Or at least, this is Audrey. You're in that there bump, the first week you've been visible from outside: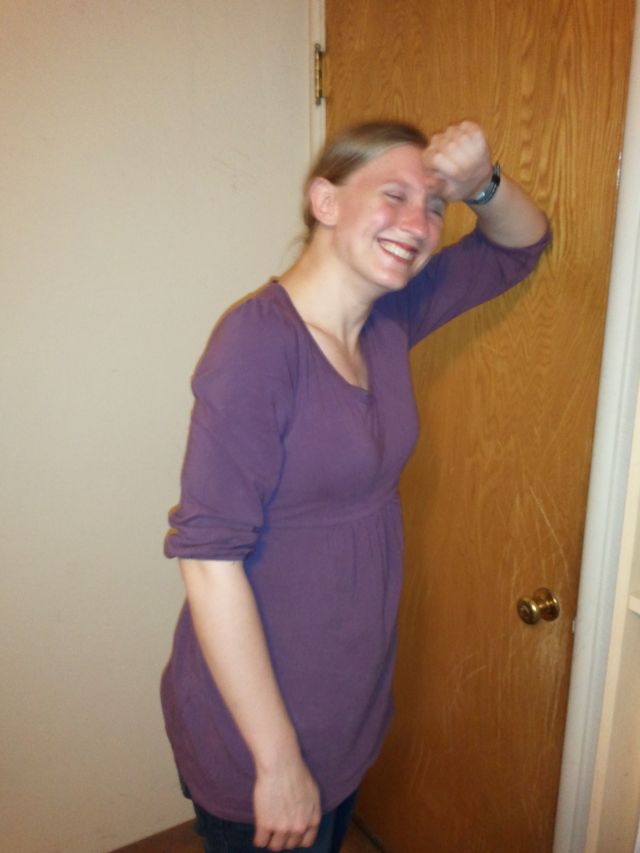 I'm busily nesting in that ebay sort of way, but should stop now, we totally (finally) have enough diapers.
In two weeks, we get to see another picture of you from inside. You're BIG! You're the size and weight of a massive pomegranate. I remember when you were a lentil!
*sigh*
Your driver's license is just around the corner :D